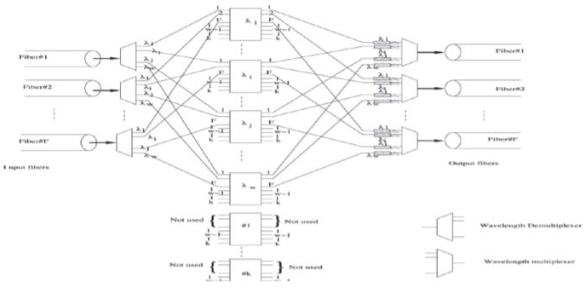 Indian Patent Applicaton No:
Overview:
Switches for wavelength division multiplexing [WDM) system in fiber optics networks
Key Features:
This invention provides architecture for rearrangebly non-blocking all-optical cross connect wavelength division multiplexing switching system.
Reduction in the losses and dynamic range incurred by the channels passing through the cross connection.
Reduction in the probability of arrangement.
Elimination of the tuning requirement.
Applications:
Telecommunications technology.
Fiber Optics Networks