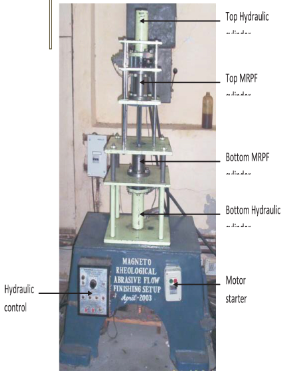 Indian Patent Applicaton No:
Overview:
The newly developed process was named as "Magnetorheological Abrasive Flow Finishing (MRAFF)" which maintains the versatility of AFM process and at the same time introduces determinism and in-process controllability of rheological properties of abrasive laden medium ofMRF, to give nano level surface finish on 3-D complex surfaces.
Key Features:
In-house, synthesis of the magnetorheological polishing fluid.
Initial surface roughness 280 nm has been brought down to 100 nm.
Applications:
Complex shaped 3-D components, cylindrical internal and external surfaces, miniature holes and micro channels, etc.