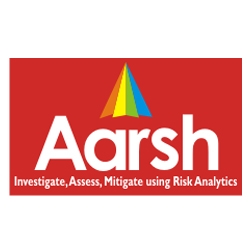 Aarsh is a joint venture with IIT Kanpur (The premier Technology Institute – Known as Harvard of India) started by accomplished Bankers, Risk Management Professionals, Economists and Technocrats, accordingly our ERM Solutions boasts of a product line that is based on established and pioneering research as well as among the most practical and relevant risk management solutions in market today.
Aarsh Management Solutions Pvt. Ltd. – a reliable partner in Enterprise Risk Management (ERM) Analytics Solutions has been in the market since 2009 providing its risk management products and professional services to various organizations globally.
Aarsh caters to the verticals of Banking, Health Care, Insurance, Telecom, Energy and Government.