Digital Gangetic Plains
Recent developments in wireless LAN technologies (802.11b in particular) have generated tremendous interest in the government and the business communities as this solution promises to offer great cost savings because of its presence in the mass market.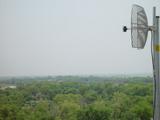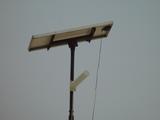 Digital Gangetic Plains will demonstrate the application of 802.11b for rural connectivity by provisioning wireless internet along the Kanpur-Lucknow corridor.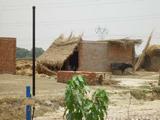 Off the shelf equipment available from the market is designed for indoor use with low power and low gain antennae. This project will use high gain antennae at sufficient heights to increase the transmission range (typically 10 Km). This range can be further pushed upto 40-50 Km by multi-hopping.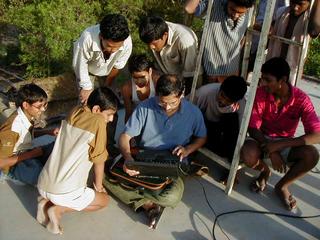 A low subscriber base in the villages can be served by a PCO-like kiosk or info-thela that typically covers a village population. Such kiosks can be located at towers where each hop is made, or in the vicinity.
For more information, please visit the

MLA DGP web-site

.
Project Investigator
Prof Dheeraj Sanghi
Dr Praveen Bhagwat